Hello cat people!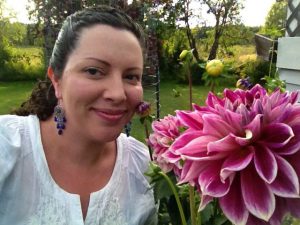 My name is Jessica. I am the proud pet Mommy of 4 wonderful cats. They are all rescued either from the local animal shelter or from rescue groups who saved them from local shelters. I have had cats all my life as well as dogs and other pets.
Something as simple as finding the right food can make cat's lives healthier and happier. My tabby boy had food intolerances and finding an affordable and amazingly healthy food, helped him instantly. This food has probiotics for digestion and 20 superfoods in every variety of their adult cat, kitten, senior, weight management,  and dog foods.
I have learned through the years there are very effective treatments for common cat behavior problems and health problems. Is your cat peeing outside the box, jumpy and skittish, sick due to food allergies or suffering from tooth and gum disease or bad breath? Solutions actually exist for handling maddening problem behaviors such as spraying, or the dreaded removing cat pee smells from fabric.
Supplements and treatments for common health problems can save your cat from pain save you from expense and stress! One of the most common problems in cats are recurrent upper respiratory infections. If your cat is sneezing, has red, goopy eyes or holds it's ears at 90 degrees or scratches them, they may have a respiratory infection.  I found a supplement that treats and prevents these and works much better than annoying antibiotic eye drops or ointments that cats hate.
Do you want an easy way to make sure your cat doesn't have a UTI or other urinary tract problem? I have a solution! Check it out here.
Do you want tips to get your cat to drink more water, or suspect your cat may have constipation? I can help! I have been through these issues.
Do you want to find good health insurance for your dog or cat? I can help with a comparison of top pet insurance companies.
I want to share these easy solutions and make your life easier!
Please look around Thrivingcat.com for these easy solutions. Behavior and health solutions are categorized in the menu on the right side of the screen.
My goal is to make life easier for all pet parents with simple, straightforward advice and products that work!
The easier it is to keep your cat healthy and content, the happier and healthier your home.
I grew up in a remote part of Alaska with a whole dog team full of huskies, other animals and one lucky cat who got to cuddle inside but go roam outside as there were no other people, cars, stray dogs or other cats to endanger him. Now all our cats are indoor kitties unless they go for supervised walks. I love cats and dogs and want to help make them comfortable and safe while helping pet owners save money and live stress free!
Please  leave any comments or questions and I will answer them as soon as possible. I would love to hear about your cats and any issues you have had or discoveries you have made.
Happy cats to you!
Jessica
Thrivingcat.com
Jessica@thrivingcat.com